Accomplishments
Recent Accomplishments
Significant Recent New York State Passenger Rail Accomplishments
---

Grand Opening of Moynihan Train Hall in New York City
With a grand opening on Dec 31st, 2020 led by Governor Andrew M. Cuomo, the 255,000-square-foot Moynihan Train Hall was opened for passengers in the westward expansion of New York City's Pennsylvania Station into the 100-year-old James A. Farley Building. The East End Gateway to Penn Station at 33rd Street and 7th Avenue also opened on New Year's Eve. The new Train Hall is named for former U.S. Senator Daniel Patrick Moynihan, who in the 1990s proposed and advocated for the surplus space in the historic Farley Post Office to expand the existing railroad station underneath Madison Square Garden.

---

NEW BUFFALO EXCHANGE STATION IN THE HEART OF DOWNTOWN
Build on the historic site of the previous Exchange Street stations, the new station was constructed on time and on budget, being twice the size of the city's previous rail station. Providing travelers with a convenient and intermodal gateway to Buffalo's bustling downtown, the new station has easy connections to local bus and light rail service, with several hotels and attractionsbeing a short walk away. A tremendous improvement over the previous 1952-era facility, the rebuild and expanded station is a great addition to rapidly-redeveloping and increasingly vibrant downtown Buffalo.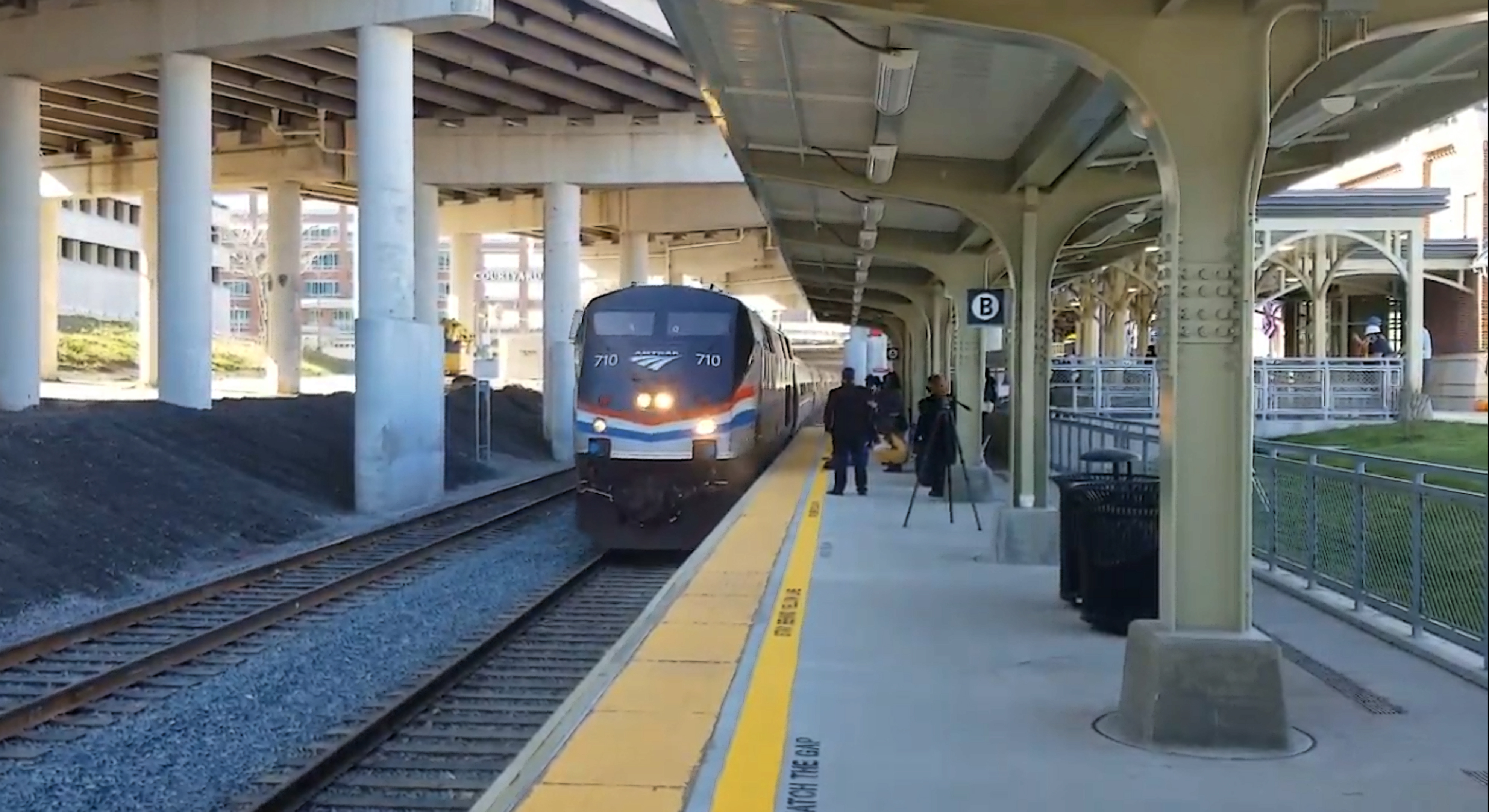 ---
New Schenectady Station Opened In Fall 2018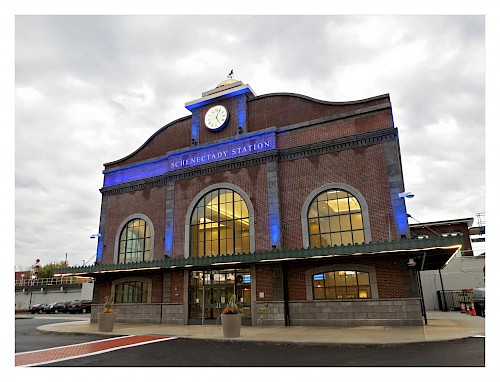 ---
New Rochester Station Opened In 2017
---
New Niagara Falls Station Opened In 2016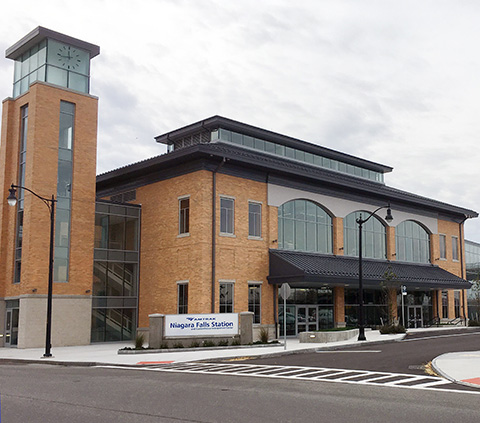 ---
Construction Of Albany - Schenectady Second Main Track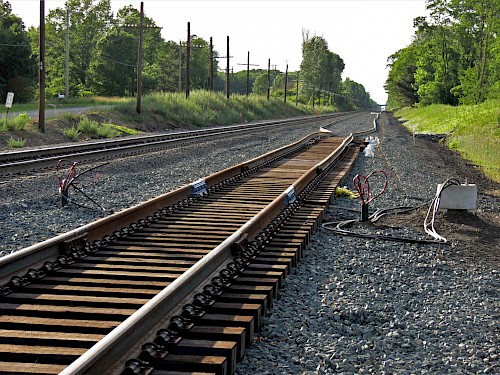 ---
Expansion Of Platforms & Tracks At Albany-Rensselaer Station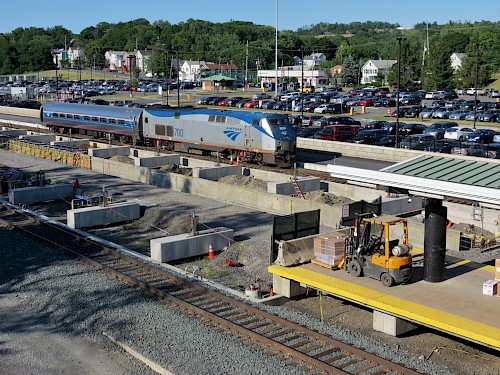 ---
Husdon Line Signal Upgrades
---
Extensive Track And Infrastucture Renewal Ongoing At New York's Penn Station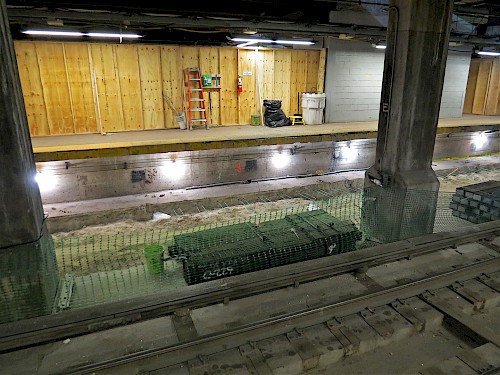 ---
New York's Moynihan Train Hall Posied To Open In Late 2020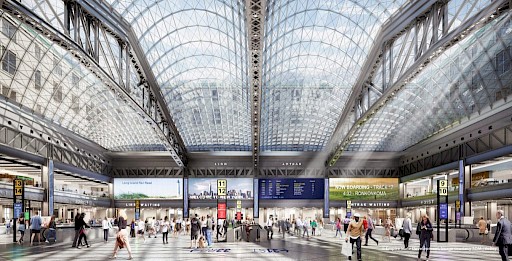 ---
Empire Connection & Spuyten Duyvil Bridge Reconstruction, Summer Of 2018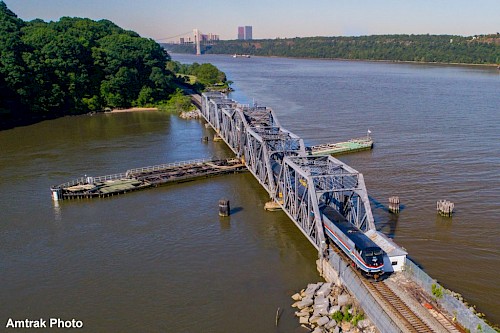 ---
State-Wide Expansion Of Amtrak Thruway Bus Services, Including New Twice Daily Service Connecting Albany-Rensselaer And Southern Vermont Destinations
---
Long Island Railroad's Farmingdale-Ronkonkoma 2nd Track Project Completed

Long Island Railroad Third Main Line Track Expansion Underway

Long Island Railroad Speonk-East End Service Commenced In March 2019
---
Long Island Railroad Eastside Access To Grand Central Terminal Planned For 2023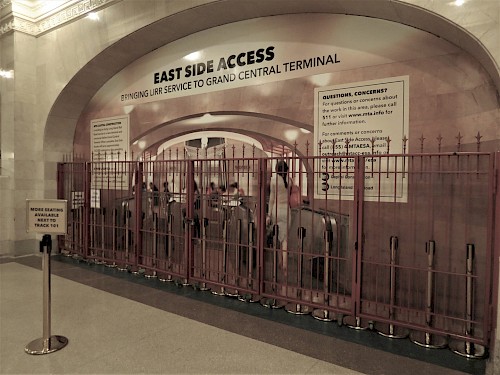 ---