New York By Rail
New York By Rail

---
Now its 16th year, 'New York By Rail', has become a leading source of tourist & destination information for the multitude of great locations accessible by rail across New York State. Starting out solely as an on-board magazine, New York By Rail now offers a comprehensive website with destination information, rail-based travel packages, state-wide event listings and much more. New York By Rail has received eight APEX Awards for Publication Excellence in the category of "One-of-a-Kind Publications – Custom Published". The magazine is publish each spring and distribute 175,000 copies aboard Amtrak trains in our region, at New York State Thruway Information Centers and at fairs, festivals, travel shows and other events across New York State.
---

LEFT: Rockefeller Center in New York City CENTER: Rondout Lighthouse in the Hudson Valley RIGHT: Canalside in Buffalo
---
New York By Rail contains stories on train-friendly destinations, profiles of train enthusiasts, historical lookbacks, special offers and tips on Amtrak train travel to New York City, the Hudson River Valley, the greater Albany area, the Adirondacks, along the Erie Canal and in western New York. You'll find out how to do all of these things, and so much more, by clicking through the pages of our website. You'll see how easy and inexpensive it is to do it by train through the many discounts and travel packages we offer. We also give you first-hand accounts, accompanied by numerous photos and video clips, about our favorite destinations throughout the region. NewYorkByRail.com is your gateway to hundreds of hot spots and cool happenings!
---

LEFT: Minerva Lake in the Adirondacks CENTER: Farmers Market in Utica RIGHT: Gore Mountain Ski Center in North Creek
---
---

LEFT: Hot Air Ballon in Saratoga County CENTER: USS Slater in Albany RIGHT: Ellicott Square Building in Downtown Buffalo
---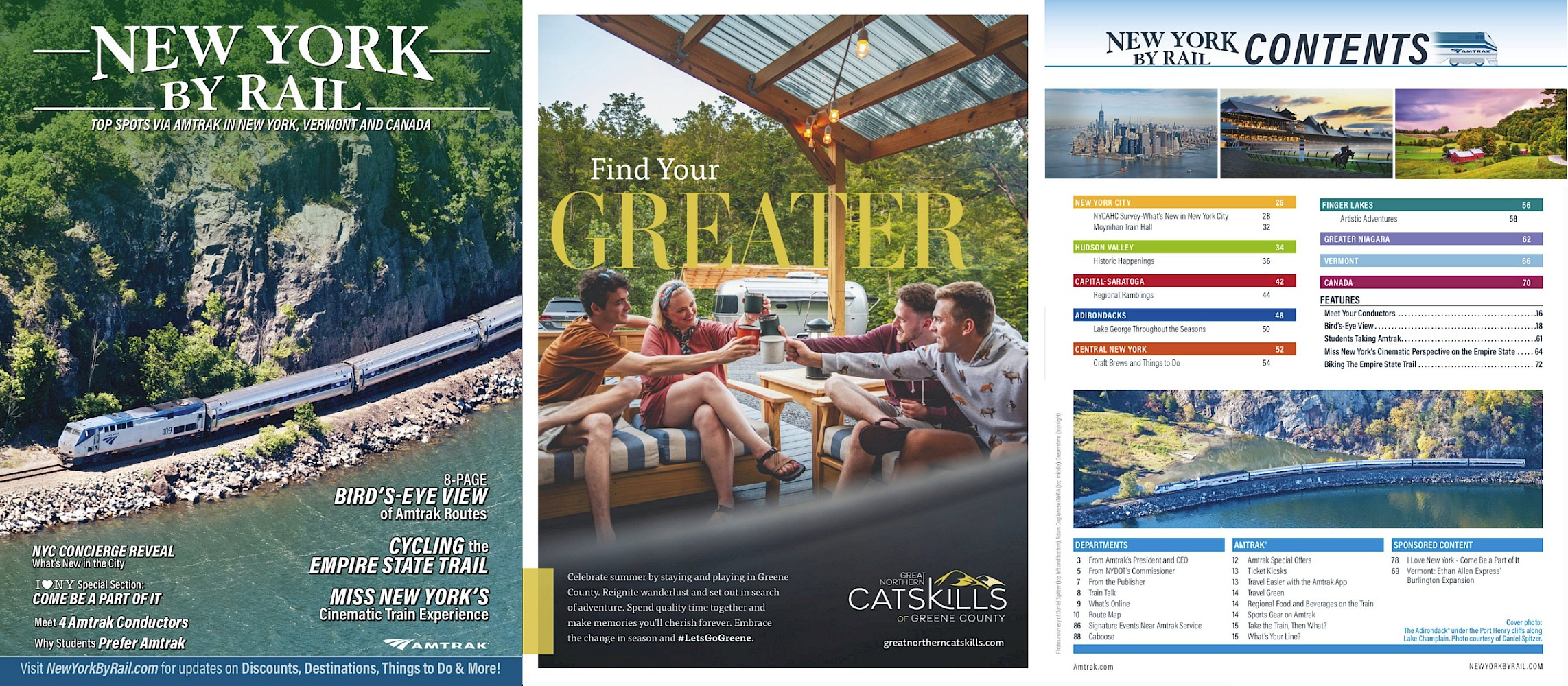 ---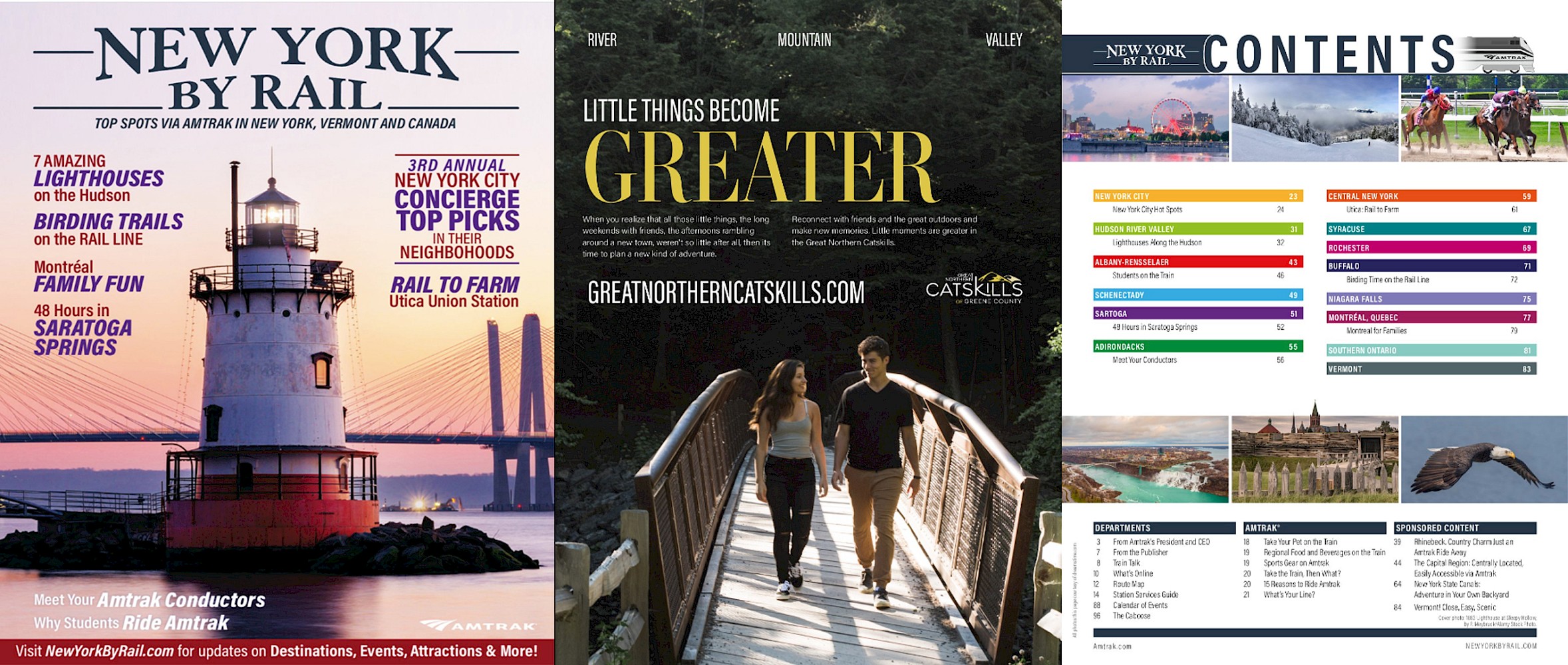 ---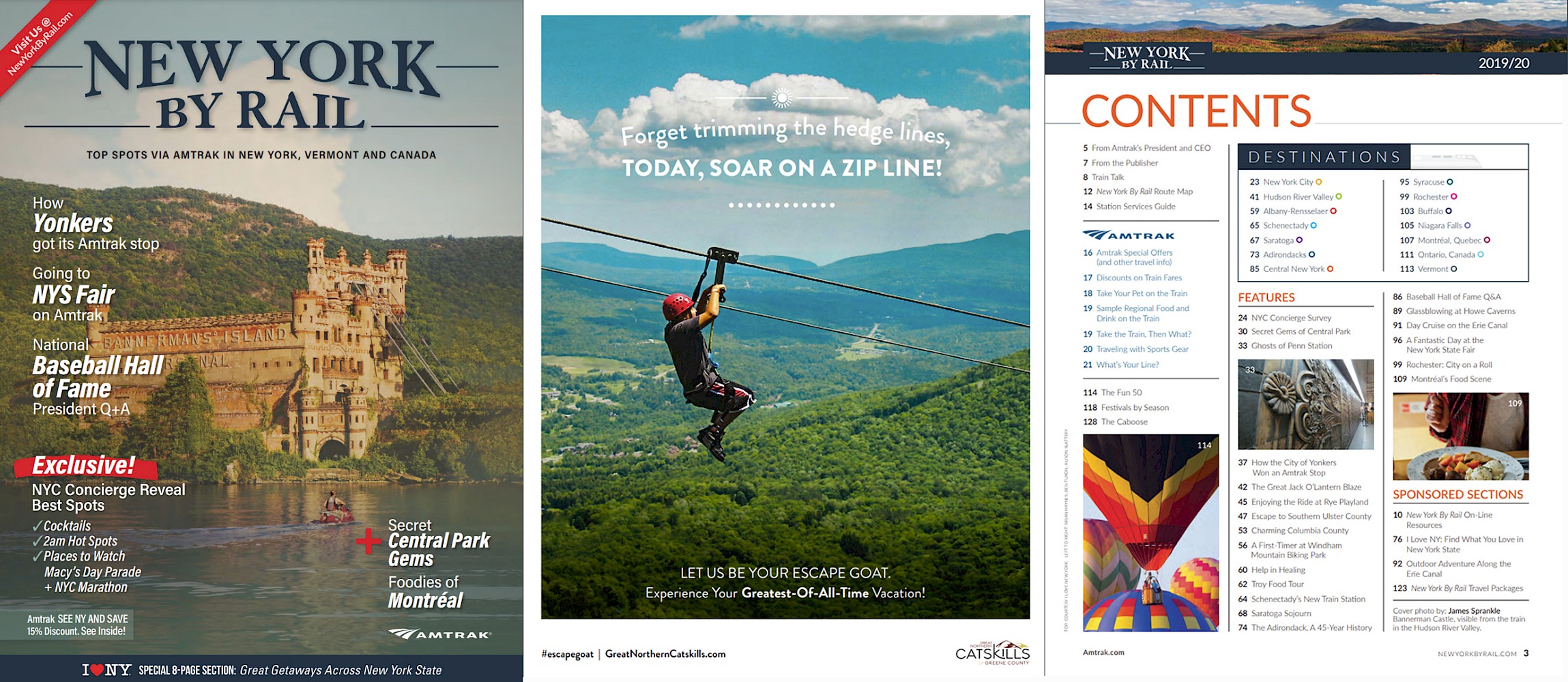 ---
---
​​​​​
ABOVE: Sunset on the Mohawk River at Big Nose Curve between Amsterdam and Utica