Southern Tier Service
Southern Tier Service
Southern Tier Passenger Rail Service
There has not been passenger rail service to New York State's "Southern Tier" since before Amtrak's inauguration in 1971. Historically the Delaware, Lackawanna, and Western Railroad from New York City had offered a very smart intercity passenger service to Buffalo; made famous by its advertising icon Phoebe Snow, a fashionable young lady whose cloths remain as white as snow because of the lack of smoke ad cinders, the railroad's steam locomotives burning a cleaner hard coal. From 1900 to the First World War Phoebe Snow was featured in an innovative and aggressive advertising campaign of print ads, billboards, vaudeville acts, and even an early motion picture. The fictious woman passenger became such an icon that model and actress Murray Gorsch who portrayed Phoebe Snow, drew five thousand people to a reception in Binghamton Press Club in 1905.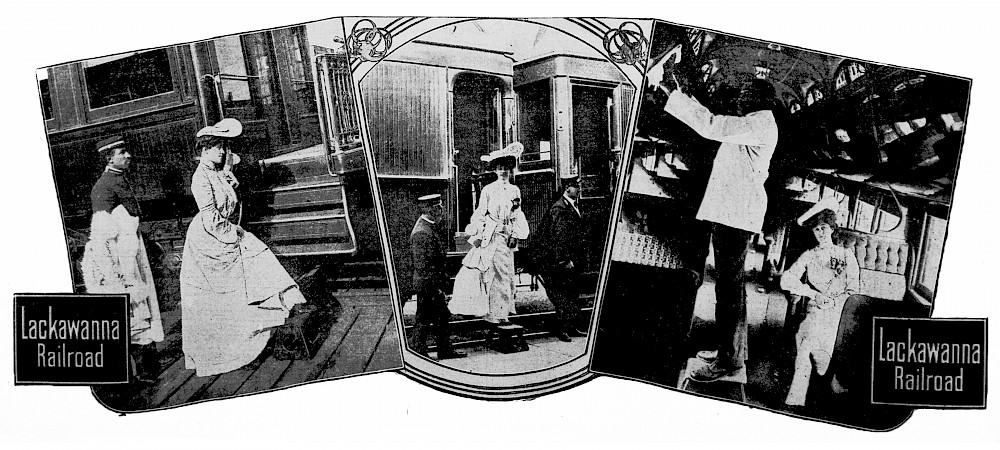 ---
Says Phoebe Snow
about to go
upon a trip to Buffalo
"My gown stays white
from morn till night
Upon the Road of Anthracite"
---
The Lackawanna's mainline ran 395 miles from Hoboken Terminal on the Hudson River opposite Manhattan to Downtown Buffalo, passing through the cities of Scranton, Binghamton, Elmira, Corning. Branch lines of the Lackawanna from Binghamton connected to Cortland, Richfield Springs, Utica, Syracuse, and Oswego. With a shorter and well-built mainline the Lackawanna was a viable competitor to the New York Central (435 miles NYC-Buffalo) with its fastest trains only 10 minutes slower than the Empire State Express, despite the mountainous terrain covered through the Poconos and Southern Tier. Yet while the New York Central had Grand Central Terminal in the heart of Midtown Manhattan, passengers of the Lackawanna had a slow ferryboat ride across the Hudson to New York City proper, a significant disadvantage.
Service between Chicago, Buffalo, Binghamton, and New York City was also offered by the Erie Railroad, which merged with the Lackawanna in 1960 to form the Erie-Lackawanna Railroad. These two railroads also offered through service to Chicago, the with trains including the Atlantic/Pacific Express, Erie-Lackawanna Limited, and The Lake Cities. After WWII in the Postwar Era despite a valiant effort by the Lackawanna – including launching a new streamline train named after their beloved advertising character Phoebe Snow – passenger service ended in 1970, a victim of competition from airlines and automobiles.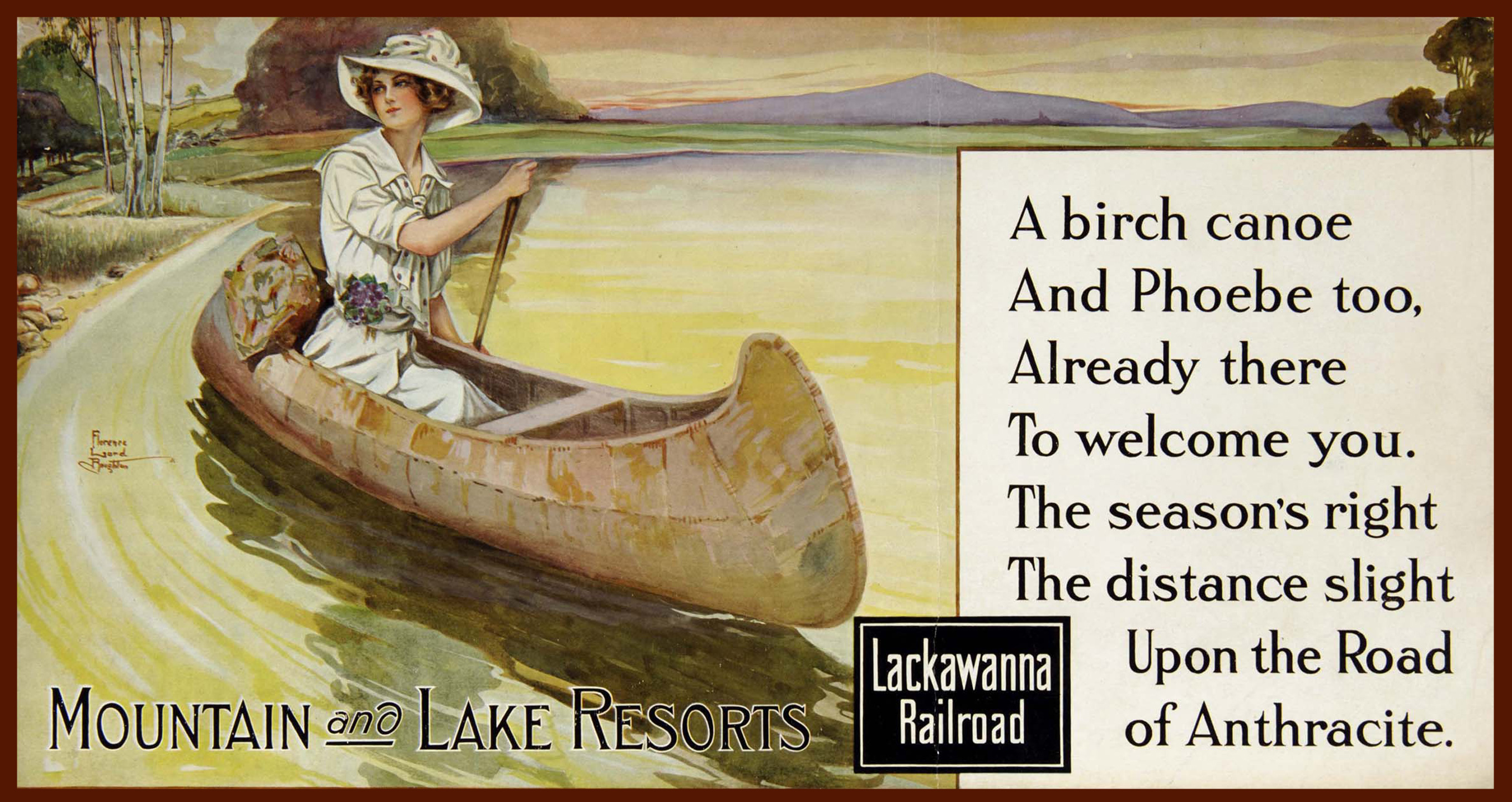 However, interest in restoration of passenger rail service as bubbled up to the service over the years, including recently in 2006 when an April's Fool article by Urban Corning announcing that Amtrak was restoring passenger service drew 40,000 responses, with many expressing excitement that passenger trains were coming back, making queries made about ticket prices. Since then, several public meetings have been held to build up interest in bringing the passenger rail service back to the Southern Tier.
A major obstacle is that the direct route to New York City has been cut, with the abandonment of the Lackawanna Cutoff, a once state-of-the-art 28.5-mile grade separated "super railroad" of epic fills and soaring concrete viaducts from New Jersey across the Delaware into Pennsylvania at the Delaware Water Gap. In the railroad consolidation of the 1970s the tracks were declared redundant and removed by 1984. Since then, NJ Transit has re-laid track on a small section of the right-of-way, with plans to extend commuter rail service from Hoboken through to Scranton, Pennsylvania.
Map of the Lackawanna Cutoff, the section of the former DL&W mainline awaiting restoration. (Map NJ Transit)
The Lackawanna Cutoff Restoration Commuter Rail Study released in March 2020 estimated that the cost of reinstalling about 21 miles of tracks, upgrading two major bridges, and other related work would be about $288.93 million. This figure is roughly half as much as the 2006 estimate of $551 million, largely because it does not include building eight new stations, two maintenance facilities, and other upgrades included in the earlier study. An alternative route would be the former Erie Railroad mainline via Port Jervis (where Metro-North's West of Hudson service operated by NJ Transit ends), but this route has sharper curves, heavy grades, and a longer mileage.
Establishing an intercity rail service from the Southern Tier along this Scranton Route would cost considerably more in track and signaling upgrades, new stations, and rollingstock. The biggest hurtle however would be getting three state governments, New Jersey, Pennsylvania, and New York to come together to work cooperatively on a joint infrastructure project. Yet it would be worth the effort to bring to the communities of the Southern Tier the benefits of passenger rail now enjoyed by those cities now served by the Empire Corridor. A history of the Lackawanna Cut-Off and the Wikipedia page for the Lackawanna Cut-Off Restoration Project.