Saturday, 1 October 2022
12:00noon
ESPA Working Group Meeting - October 1, 2022
Venue Information
On-Line Via Zoom Conference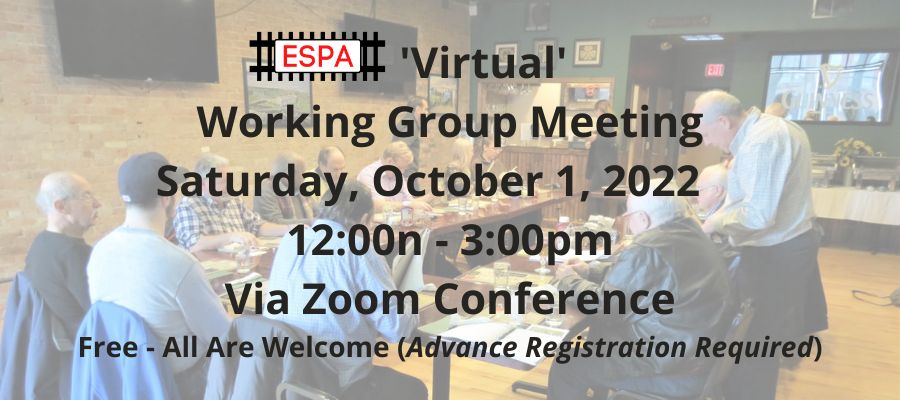 There will be an ESPA 'Virtual' Working Group Meeting on Saturday, October 1, 2022, starting at 12:00n & concluding by 3:00pm, via an On-Line Zoom Conference.
All interested ESPA members & other rail advocates are encouraged to participate in this fully interactive virtual meeting! There is NO cost.
Many topics of rail interest will be covered!
Advance registration is required! Click below to register!