Saturday, 7 January 2023
12:00noon
ESPA Working Group Meeting - January 7, 2023
Venue Information
In Person - Schenectady - Katie O'Byrnes Irish Pub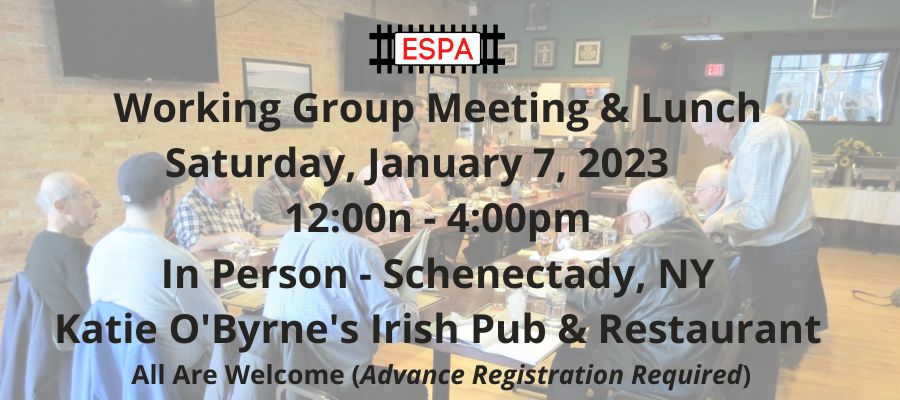 The next ESPA In-Person Working Group Meeting & Lunch will be held on Saturday, January 7, 2023, starting at 12:00n & concluding by 4:00pm, in Schenectady, NY at Katie O'Byrne's Irish Pub adjacent to the Amtrak station. Attendees will order lunch from the regular menu; $20.00 per person will be collected for lunch for your entree, soft drinks, tax & gratuity. Any alcohilic beverages will be on own.
All interested ESPA members & other rail advocates are encouraged to attend & participate!
Many topics of rail interest will be covered!
Advance registration is required! Click below to register!